Attention, gamers of all ages! Prepare to be transported back in time to an era of pixelated adventures and button-mashing bliss. Ah, the PlayStation 2 – the beloved console that ignited our imaginations and revolutionized the way we experienced gaming. If you were lucky enough to have one of these iconic machines in your living room, you probably spent countless hours immersed in a virtual wonderland of excitement and joy.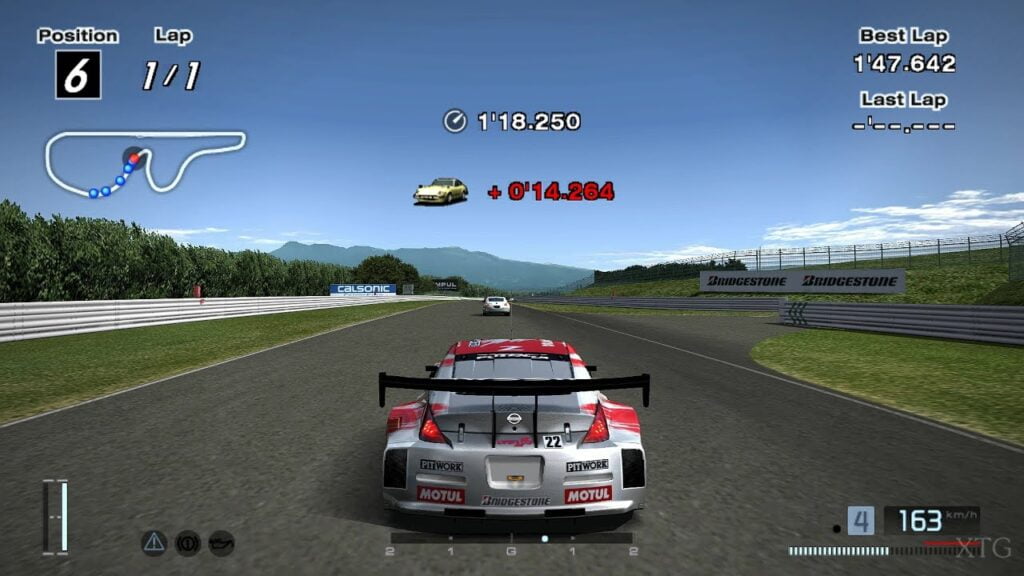 And today, dear readers, we embark on a journey down memory lane to explore the very best PS2 games that captured our hearts, sparked friendly rivalries, and left an indelible mark on our gaming souls. So, grab your DualShock controllers, dust off those memory cards, and let's dive into a world where PS2 games reign supreme!
Also Read: best PS1 games
List of top PS2 games
Grand Theft Auto: San Andreas
Gran Turismo 3: A-Spec
Gran Turismo 4
Grand Theft Auto: Vice City
Final Fantasy X
Details of these PS2 games
Grand Theft Auto: San Andreas- Most popular PS2 Game
Grand Theft Auto: San Andreas is an action-adventure video game released in 2004 by Rockstar North and Rockstar Games. It is the sixth main entry in the series.
The game takes place in an open-world setting that players may freely explore and interact with. After the murder of his mother, Carl "CJ" Johnson returns home and gets pulled back into his former gang and a life of crime. He has to deal with crooked officials and powerful gangsters during this time.
| | |
| --- | --- |
| Release | 2004 |
| Genre | Action-adventure |
| Modes | Single-player, multiplayer |
Details
The plot of the game is heavily inspired by several actual events that occurred in Los Angeles in the early 1990s, including street gang rivalry. The game contains references to many real-life elements of the world, including cities, regions, and landmarks.
The game's open, the non-linear world lets the user explore and select how to play it. The player can complete storyline missions at their leisure, even though they are necessary to progress through the game and unlock specific towns and materials. When not engaged in a storyline task, the player is free to explore San Andreas' cities and rural areas.
The player can choose from a range of extra side tasks that can improve their character's attributes or provide additional revenue-
The game features traditional side missions from prior Grand Theft Auto games, such as dropping off taxi cab passengers, putting out fires, taking injured individuals to the hospital, and engaging in vigilante crime fighting.
Other games later adopted gameplay aspects introduced by San Andreas, including role-playing mechanisms, customization options for clothing and car appearances, a plethora of activities and mini-games, and the addition of gambling games.
The main gameplay combines aspects of third-person shooters with driving games, providing the player with a big, open-world setting to explore.
Gran Turismo 3: A-Spec
Launched in 2001 for the PlayStation 2, Gran Turismo 3: A-Spec was the first racing game in the Gran Turismo series. Like its predecessors, the game received positive reviews upon release, enjoyed a successful commercial run, and went on to become the series' best-selling title to date as well as the second-best-selling PlayStation 2 game.
Win all of the available races and championships, finish license tests, and completing the game completely are the game's goals. The player receives an automobile as a special prize after finishing each quarter of the game.
| | |
| --- | --- |
| Release | 2001 |
| Genre | Sim racing |
| Modes | Single-player, multiplayer |
Details
In GT3, the layout of the Gran Turismo Mode has undergone changes, resulting in a more organized and progressive grouping of races and challenges.
In the revised Arcade Mode, it has been reorganized into distinct "stages" consisting of five or six tracks that are thoughtfully selected from the game's comprehensive track collection, encompassing both road races and rally events. In order to advance to the next stage, it is necessary to successfully complete every track within a stage on Easy difficulty or higher.
There are 19 racetracks in GT3, 14 of which have reverse variations, and 4 are dirt tracks. Other changes include the removal of suspension damage, the removal of torque limits for races, and the inability to "race modify" or increase downforce to manufactured cars.
Gran Turismo 4- one of the best PS2 games
The fourth game in the main Gran Turismo series and sixth overall is Gran Turismo 4. It was released for the PlayStation 2 in 2004. From the 1886 Daimler Motor Carriage to the 2022 concept cars, the game includes over 721 vehicles from 80 different manufacturers. Additionally, there are 51 tracks in the game, many of which are brand-new or updated versions of earlier Gran Turismo tracks with major modifications from the real world.
Gran Turismo 4 was one of the best-selling video games of 2005 and the third-best-selling PlayStation 2 title after receiving positive reviews from critics and consumers alike.
| | |
| --- | --- |
| Release | 2004 |
| Genre | Sim racing |
| Modes | Single-player, multiplayer |
Details
By winning races in the standard first-person driving mode, known as A-Spec mode, players earn points. A-Spec points can be earned for each race event up to a maximum of 200. In general, a victory driven by a vehicle that has less of an advantage over AI rivals is worth more points. Points can only be earned once, so an already won event must be reclaimed with a car having a smaller lead. There are additional 34 missions, each of which can earn 250 points.
The Driving Missions, another recent addition to the game, are akin to the licensing exams in terms of gameplay, but they also grant 250 A-Spec points and 1000 or more credits upon successful completion.
The brand-new B-Spec mode puts players in the role of a racing crew chief by dictating to the driver when to pass and how aggressively to drive as well as when to make pit stops.
Thanks to the capability to accelerate time during the race by up to 3 times the normal speed, players can complete the endurance races more quickly than in A-Spec mode.
There are 4 different sets of missions: The Pass, where the driver must pass an opponent within a set distance. 3 Lap Battle, where the driver must pass 5 opponents in 3 laps. Slipstream Battle, where the driver must pass identical opponents by drafting. 1 Lap Magic, where the driver starts with a penalty against much slower competitors and must pass them all in one lap. Each set of objectives that the player completes results in a prize automobile.
Also read: Best PS3 Games
Grand Theft Auto: Vice City
In the single-player narrative, mobster Tommy Vercetti rises to power in the fictional city of Vice City in 1986, following his release from jail and his involvement in an ambush cocaine trade. He progressively creates a criminal empire by taking control of other criminal organisations in the city while pursuing those responsible.
| | |
| --- | --- |
| Release | 2002 |
| Genre | Action-adventure |
| Modes | Single-player |
Details
The game caused criticism regarding its portrayal of racial groupings and violence as well, leading to lawsuits and protests. The best-selling video game of 2002 was Vice City, with over 17.5 million copies sold.
A third-person view is used to play the action-adventure game Grand Theft Auto: Vice City. As the story progresses, the player controls criminal Tommy Vercetti, completing missions with predetermined goals in linear situations. Many missions can be open simultaneously, as some may necessitate the player to await additional instructions or events.
The player can freely explore the open world, outside missions, and undertake optional side quests in the game. The expansive game world can be traversed on foot or by car, offering various avenues of exploration.
The player is free to explore Vice City's two main islands thanks to the open-world concept. The game's plot draws from real-life events and people in Miami, including Cubans, Haitians, biker gangs, the 1980s crack epidemic, Miami's Mafia drug lords, and the rise of glam metal.
Final Fantasy X
The game's plot centres on a party of intrepid adventurers and their mission to slay a ravaging monster known as Sin. The game is set in the fictional continent of Spira, inspired by the South Pacific, Thailand, and Japan. The protagonist, Tidus, is a professional blitzball player who had to escape his home city of Zanarkand following an attack by Sin. Upon arriving in Spira, Tidus learns that Sin is his absent father, Jecht. He becomes a guardian to summoner Yuna, aiming to defeat Sin.
| | |
| --- | --- |
| Release | 2001 |
| Genre | Role-playing |
| Modes | Single-player |
Details
Like earlier games, players directly navigate Tidus, the main character, throughout the environment in Final Fantasy X. However, the global and town maps have undergone a complete integration, with the countryside displayed to scale. As Tidus travels the world, he encounters adversaries randomly.
When encountering an enemy, the game's environment seamlessly transforms into a turn-based combat area. Characters and enemies take turns initiating attacks.
Final Fantasy X differs by lacking a top-down global map in its gameplay compared to previous titles. Moreover, Final Fantasy X introduces the Conditional Turn-Based Battle system, replacing the traditional Active Time Battle system.
Also Read: offline games for PC
Conclusion
Ultimately, we can say that the PlayStation 2 (PS2) transformed the video game industry as an iconic device. Even long after its initial introduction, the wide variety of games it offers continues to intrigue players today. PS2 games offer diverse experiences that captivate players, including thrilling adventures and intense conflicts.
The PS2 games library encompasses something for every individual, whether they seek novel discoveries or harbour nostalgia for beloved classics. The exceptional PS2 games will transport you on a voyage filled with cherished memories, excitement, and invaluable encounters. So, wipe off the dust from your console, grasp your preferred controller, and prepare yourself for an immersive gaming experience.
FAQs
Q1. What are the best PS1 games?
Ans. List of top PS2 games
Grand Theft Auto: San Andreas
Gran Turismo 3: A-Spec
Gran Turismo 4
Grand Theft Auto: Vice City
Final Fantasy X
Q2. what is the starting price of PS2?
Ans. PS2 is available in India under 300.