Online and Offline games for PC are our favorite time pass during the lockdown in 2021. I am sure, all of us must be playing at least one time daily.
Though many people have unlimited wifi, a lot of people are surviving on their mobile phone data. Apart from games, the internet is needed for online series, video calls, even to check Covid 19 status.
Internet is like a boon during these tough times, and Offline games for PC are lifelines. Thanks to the techies, who worked hard and developed PC games that can be played without wifi.
Before we go ahead, firstly I would like to let you know some interesting facts. In 2018, it was estimated that almost half of the private households worldwide have a PC at home.
The PC penetration rate in developed countries is higher than in developing countries. Around a third of households having a computer while in developed countries, it exceeds 80 percent.
In short, the number of households with a PC has rapidly increased worldwide. You can clearly see this in the below image.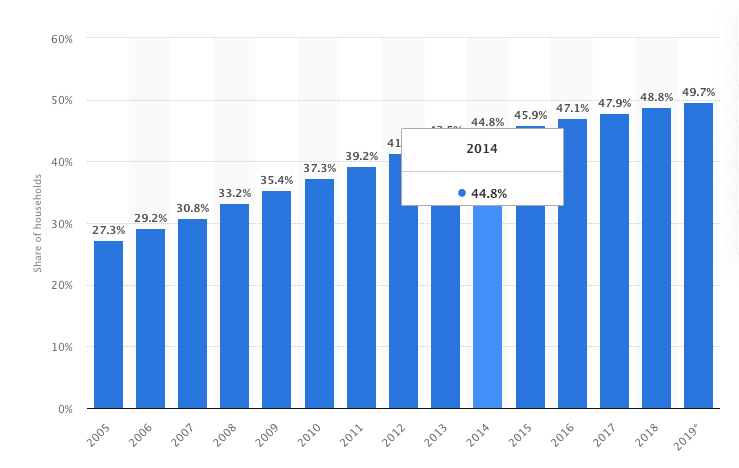 But there are several places where network connectivity is very poor. So, as the number increases, the demand for Offline games also increased. There are a lot of free offline games for PC. But at times we get confused which game to install and play. So, here we are listing down the best 5 free offline pc games.
BEST 9 FREE OFFLINE GAMES FOR PC
It's amazing to have anything without paying a single penny. Though there are several online games for PC for which you need to pay. But here we will talk about free offline PC games of every genre.
THE WOLF AMONG US (ACTION & ADVENTURE)
Initial Release Date: 2013
Developer: Telltale Games
Microsoft Rating: 4 star
Down this offline game for PC only if you are 17+. Yes, you read it right. This offline game is only for adults with brave hearts. It has a lot of violence.
This thriller game is based on the award-winning Fables comic book series. Several fairytale characters are murdered in this. You have to be very careful while playing this action game.
Your single mistake can change the entire game. Your every decision can have enormous consequences. I would like to wish you Good Luck for this game.
TORMENT: TIDES OF NUMENERA
What if anyone gets victory over death. It may sound impossible, but you will witness this in Torment offline game. A man who wanted to leave his unforgettable mark on the world, found a way to escape death. He came upon an ancient way. This ancient technology allowed him to convey his consciousness to the newly designed body.
Though his very first creation was not perfect. But slowly and steadily he became better. Every next design became stronger, fitter, and more adaptable. Consequently, he became known as the "Changing God" One who is immortal.
 Shortly he became aware of the fact that the body he fled, regained new consciousness sensitive and smart which can survive on their own.
Initially, he accepted the castoffs like a guardian (father) but as his immortality distorted him, his inner devil awakened. He started treating his cast-offs his mere tools to his ends. He started taking no interest in their destiny at all. And in the process of escaping death, the changing god has aroused an ancient creature "Sorrow" with one objective to eradicate the death-cheater and all his cast-offs.
And ultimately the hero of the game falls from the sky.. that is you !!! The last and final body thrown up by the Changing God who is obviously not immortal. But yes you have the power to create your own story.
GRANNY HORROR GAMES (ACTION & ADVENTURE)
Initial Release Date: 13 April 2020
Mode: Single-player video game
Attention, you shouldn't download this game if you are below 13. This game is not for kids. You are locked in Granny's house. And you have only five days to escape. But yes, you will get all the things inside the house.
Granny is very smart. She hears everything. So be careful and quiet while trying to getting out of her house. And don't drop anything on the floor.
Though you can hide under beds or in wardrobe if Granny comes near to you. This free PC offline game needs a lot of patience. You are inside a small room of a palace.
Though there is nothing around you except silence, still surviving there is extremely dangerous. Your aim is to stay alive to try to get out of the mansion.
However, it's not easy to escape. There are closed doors, and keys are hidden in different parts. But there is will there is way. Try and get out of the abandoned mansion. Gud Luck.
KINGDOM: NEW LANDS (STRATEGY)
Initial Release Date: 21 October 2015
Developer(s): Thomas van den Berg, Marco Bancale
As very clear from its name, it is a kingdom building game. You have to start from scratch. Explore an empty land for resources. Start building your monarchy with loyal subjects.
Obviously, you also have to strengthen your defense. But all things have to be in hurry, coz nobody knows when the nightfall comes.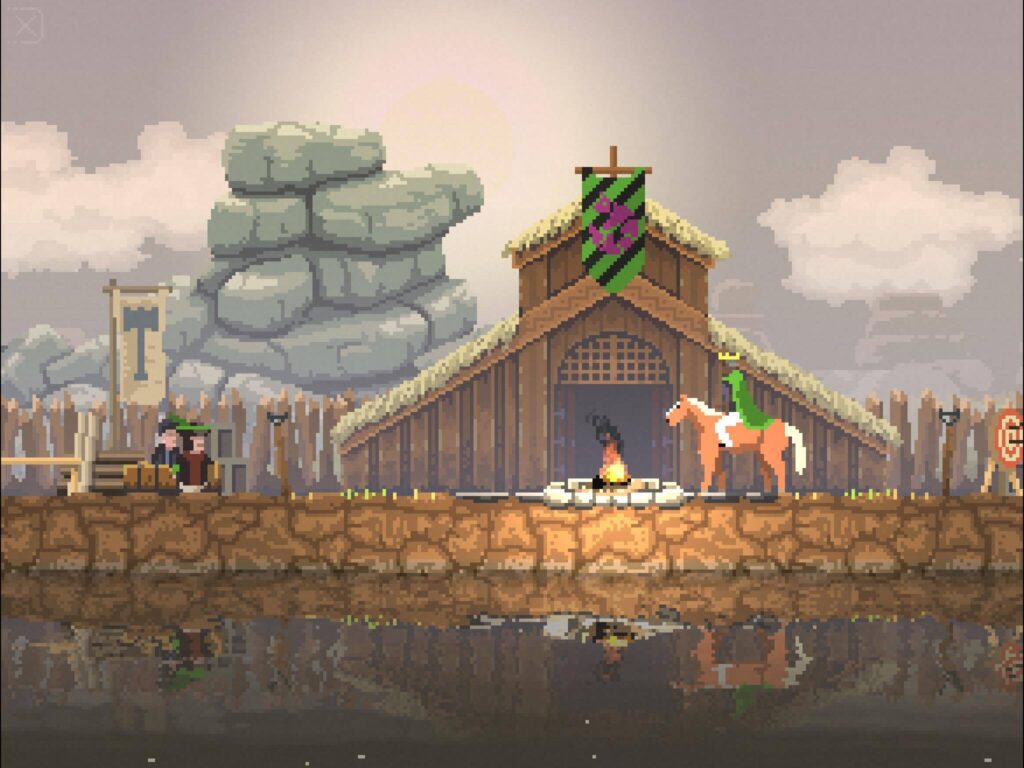 Building your own kingdom is something exciting, but challenging. Not only greedy creators try to block you, but nature can also try to defeat you. You will get varying obstacles on your way.
Hope for the best and Be gallant, ruler, and fight to the bitter end.
HILL CLIMB RACING (RACING VIDEO GAME)
Initial Release Date: 2012
Modes: Single-player video game, Multiplayer video game
Microsoft Rating: 4.3 star (2000 reviews)
Downloads: 327K
Hill climb racing video game is available for Android, iOS, Windows 10 and Windows Phone. It is both single-player and multiplayer video games. Means, you can play this game solely as well with some other person online or offline in the same game environment at the same time.
In short, This is one of the best addictive physics-based free offline driving game ever developed. Install it and enjoy.
Also Read:   Top Offline Games for Android  
             Best No WiFi Games for iOS
FORZA STREET (RACING & FLYING GAME)
Initial Release Date: May 3, 2005
Developers: Turn 10 Studios, Sumo Digital, Xbox Game Studios, Playground Games
Microsoft Rating: 3.5 star (184 reviews)
Downloads: 16K
Forza street is a series of semi-sim racing video game. Ben Thaker-Fell has designed this super racing & flying game. This game is published by Xbox Game Studios. Forza is absolutely free for Windows 10 users. Previously it was single player. but it's latest version is multiplayer.
On May 3, 2005, this game was released with name "Forza". It's latest version 30.1.8 was updated on April 15, 2019 with the name "Forza Street". The approximate size of this offline pc game is 1.89 GB.
BUBBLE DINOSAUR (ACTION & ADVENTURE)
Initial Release Date: 08-03-2017
Publisher: MicroPress
Microsoft Rating: 4.8 (6 reviews)
Downloads: 806
Bubble Dinosaur is one of the best free offline games for pc. It is a classic match-3 bubble shooting fun game. You can play this game in 2 modes. Puzzle mode & Arcade mode.
In Puzzle mode, you will get many great looking levels to pass. In Arcade Mode, The Dinosaur Egg Bubbles go down gradually. You have to shoot them quickly before they crash you.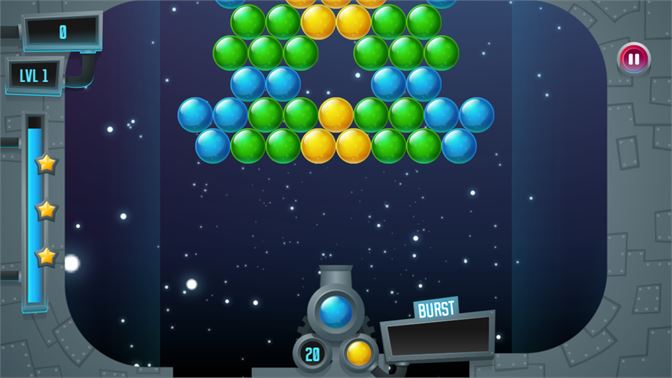 Bubble Dinosaur is an absolutely free offline game for PC. So enjoy this game without paying a single penny. The download size of this game is 43.41 MB.
SUPER CARIO WORLD (ADVENTURE OFFLINE GAMES FOR PC)
Initial Release Date: 10-12-2019
Publisher: Woode Conmy
Microsoft Rating: 4.5 (2 reviews)
Downloads: 552
Super Cario game is a super adventure that you would definitely love. It has soothing music and sounds and nice graphics. The legendry mission of this offline game is: Princess Rescue.
Adventure of this game begins after the Princess got kidnapped in the jungle. Your task is to help Bob in the mission of rescue. Bob needs your help to run through the mysterious jungle, jump over the super monsters and obstacles to save the Princess at the final destination of the adventure. Meanwhile, you will get to face well-designed levels, various enemies, super bosses etc.
The downloading size of this game is 35.65 MB. This is a free no wifi game. Above all, it recreates memories of childhood in your mind.
CANDY CRUSH SODA SAGA (PUZZLE & TRIVIA)
Initial Release Date: 20 October 2014
Developer: King
Publisher: King
Microsoft Rating: 4.2 (270 reviews)
Downloads: 158K
Candy Crush Soda Saga is one of the most popular free offline PC games. This is a mouth-watering puzzle adventure game. It is the latest game of the Candy Crush Saga series.
Though this game is absolutely free to play, you need to pay to get some in-game items such as extra moves or lives.
This offline PC game has hundreds of Sodalicious levels. You need to match 4 candies in a square to make a Swedish Fish and 7 candies to create the remarkable Coloring Candy.
To know more, download this free offline game for PC by clicking the above button. The total downloading size of this game is 300 MB.
CONCLUSION
In short, we can say that PC games are the best stress busters. I hope this post may help to solve all of your queries about Offline PC games. Above all, your satisfaction is our topmost priority.