Attention, all PlayStation pilgrims and gaming enthusiasts! Get ready to embark on an epic pixelated journey through the captivating realm of PS4 games. Whether you're a stealthy ninja, a four-wheel racing daredevil, or a controller-wielding wizard, the treasure trove of adventures waiting for you on Sony's beloved console is as vast as the number of times we've pressed the X button.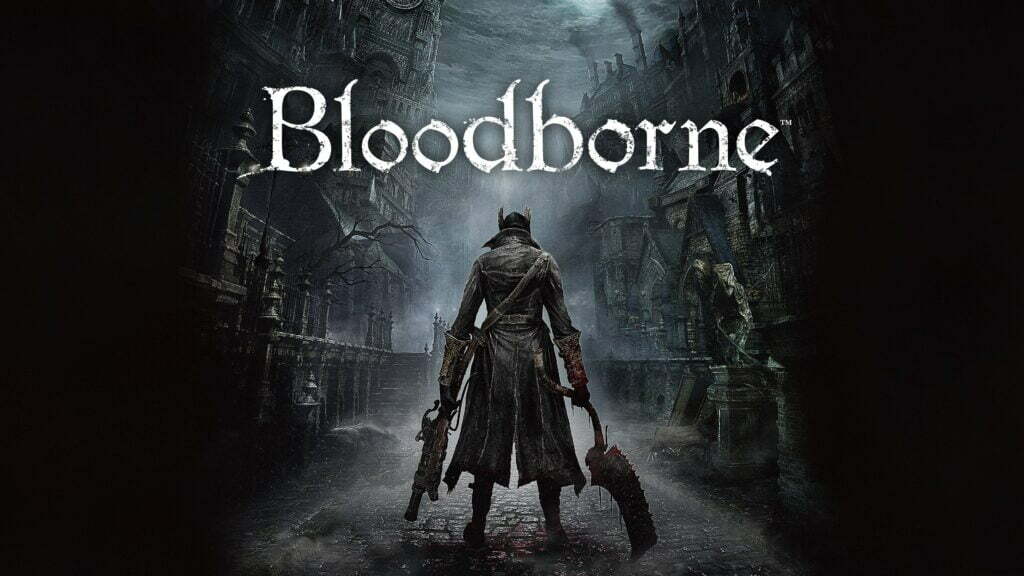 Top PS4 Games
So, fasten your seatbelts (or should I say, grip your DualShock 4 tightly), as we dive headfirst into the dazzling world of the best PS4 games that will whisk you away to realms where pixels become your playground!
Also Read: offline PC games
List of top PS4 games to download and play for free
Bloodborne
God of war
The Witcher 3: wild hunt
Marvel's Spider-Man
Uncharted 4: A Thief's End
Ghost of Tsushima
The Last of Us Part II
Marvel's spider-man: Miles Morales
Grand Theft Auto V
Persona 5 Royal
Let's look at the details of some of the top PS4 games
God of war
Years after exacting his revenge on the Gods of Olympus, Kratos now lives as a man among the Norse Gods and monsters. In this unforgiving and merciless setting, he faces an arduous battle for survival while imparting the same invaluable skills to his son.
| | |
| --- | --- |
| Release | 2018 |
| Genre | Action |
| Modes | Single-player |
Details
Players utilize the Blades of Exile, their main weapon, along with various secondary weapons gathered during the game, in combat sequences based on combos, reminiscent of earlier installments in the series. Quick-time events require precise actions from the player in a specific order to overcome bosses and powerful adversaries.
Within the game, players will encounter puzzles and platforming challenges, offering a delightful blend of gameplay elements. Additionally, the player is bestowed with the ability to employ up to four mystical attacks and a power-enhancing capability as alternate combat choices. When compared to its predecessors, God of War III boasts an enhanced magic system, an array of formidable adversaries, fresh camera perspectives, and even downloadable content, elevating the overall gaming experience to unprecedented heights.
Bloodborne
Third-person view is used to play the game. The gameplay is centered on strategic weapons-based warfare and exploration, and players take control of a fully customizable protagonist. While employing tools like trick weapons and firearms, travelling to various locations, interacting with non-player characters, and solving the city's mysteries, players engage in a variety of enemy combat.
| | |
| --- | --- |
| Release | 2015 |
| Genre | Action-adventure, action role-playing |
| Modes | Single-player, multiplayer |
Details
The player progresses through several locales in the crumbling Gothic world of Yharnam while engaging in combat with various foes, including bosses, gathering various items with various purposes, interacting with non-player characters, unlocking shortcuts, and advancing the main plot.
By interacting with lanterns positioned across the Yharnam universe, the player can return to the "Hunter's Dream," a secure area. Similar to the Dark Souls games, defeating opponents awards "Blood Echoes," which serve as both experience points and money for the player.
If the player passes away, their Blood Echoes will be destroyed where they passed away. They can reclaim them if they can get back to that moment. The player will never be able to find their lost Blood Echoes if they pass away before doing so.
Bloodborne has multiplayer, but it differs from the Dark Souls series in terms of how it works. Players can call other players into their world to aid in defeating foes and bosses and advance through parts of the game jointly by activating a non-consumable item at one Insight point.
To avoid having one player find the game to be too hard or too easy, players can only summon other players who are roughly on the same level as them. The utilisation of unique resources and items enables the player to access Chalice Dungeons, which are specialised.
Also Read: best ninja games available on android
Marvel's spider-man
It presents a unique story that is influenced by both the long-running comic book mythos and numerous media adaptations and is based on the Spider-Man character from Marvel Comics. Within the gripping storyline, the nefarious Mister Negative, a super-human crime lord, concocts a scheme to dominate the seedy underbelly of New York City.
| | |
| --- | --- |
| Release | 2018 |
| Genre | Action-adventure |
| Modes | Single-player |
About the game
Marvel's Spider-Man presents an action-packed adventure, set in an expansive open-world environment, where the Manhattan borough, a fictionalized rendition of New York City, takes center stage. Taking on the role of the iconic superhero Spider-Man, players gain control over his agile movements, leaping through the cityscape, utilizing web shooters to swing across structures, sprinting along walls, and effortlessly vaulting over obstacles, as they navigate through this dynamic metropolis.
Using webbing, players can render enemies helpless by attaching them to adjacent objects and removing them from the battlefield immediately. When players throw enemies from enormous heights, they instantly catch them in a web cocoon, preventing them from dying.
Spider-Man is equipped with "spider-sense," which is shown by a white symbol surrounding the superhero's head and indicates an approaching attack that can be evaded. In battles, Spider-Man wields various weapons, including electric webbing, concussive blasts, and impact webbing. These tools allow him to knock back enemies and stick them to nearby surfaces.
Also Read: best superhero games for PC
The Witcher 3: wild hunt
You are the mercenary monster killer Geralt of Rivia. You are free to go about the monster-infested, war-torn land that is in front of you. Finding Ciri, the Child of Prophecy, a living weapon with the ability to alter the course of history, is your current deal.
| | |
| --- | --- |
| Release | 2015 |
| Genre | Action role-playing |
| Modes | Single-player |
Details
The setting of the game is a made-up fantasy realm inspired by Slavic folklore. Players take control of hired witcher Geralt of Rivia as they search for his adopted daughter, who is eluding the supernatural Wild Hunt. Geralt of Rivia hunts out monsters. Players combat the game's numerous enemies by utilizing weapons and magic, interacting with non-player characters, and completing tasks to earn experience points and gold.. They then use the experience points and gold to upgrade Geralt's skills and acquire new gear. The player's decisions at crucial junctures in the narrative affect the game's three alternative endings.
Discover the dark fantasy world of the Continent like never before! This version of The Witcher 3: Wild Hunt has undergone numerous aesthetic and technological improvements, including an enormous increase in detail.
The Last of us part II
Set in a post-apocalyptic America, this game follows the intertwining paths of two playable characters: Ellie, driven by a thirst for vengeance after a murder, and Abby, a soldier caught in the midst of a conflict between her militia and a fanatical cult.
| | |
| --- | --- |
| Release | 2020 |
| Genre | Action adventure |
| Modes | Single-player |
Details
In this third-person shooter, players navigate desolate landscapes, using firearms, and stealth tactics to overcome human foes and infected creatures.
Players control Ellie, Abby, and occasionally Joel, using long-range weaponry and close-quarters combat to survive and advance the gripping narrative.
Players can employ stealth tactics to outmaneuver or bypass enemies, in addition to direct physical confrontations. Enhanced senses, like "Listen Mode," help locate foes by identifying their shapes through walls, thanks to heightened hearing and spatial awareness.
The game's cover system allows players to adopt a prone position to elude opponents or crouch behind objects, providing a tactical advantage during combat encounters. The assistance of allies further enhances the player's capabilities, with friends like Dina joining in the fray by eliminating foes or divulging their positions.
It's worth noting that the game incorporates guard dogs, which possess the ability to detect the player's scent and reveal it within the confines of Listen Mode, adding an additional layer of challenge and strategy to the gameplay.
Conclusion
As we bid farewell to the PS4 era and eagerly anticipate the dawn of new gaming horizons, let us not forget the incredible adventures and unforgettable memories forged within the realm of PS4 games. From heart-pounding battles to emotional narratives that touched our very souls, these games have left an indelible mark on our gaming journey. The PS4 era may be drawing to a close, but the legacy of these extraordinary titles will continue to live on in the hearts of gamers around the globe.
As we embrace the future of gaming, let's cherish exploring remarkable PS4 games and eagerly await exciting adventures to come. Remember, the power of PlayStation will always be with us, and the joy of playing PS4 games will forever be etched in our gaming DNA. Game on, and let the magic of PS4 games continue to captivate our imaginations!
FAQs
Q1. What Is the Most Popular PS4 Game?
Ans. Although it can be difficult to accurately measure popularity, but some of the most popular PS4 games are- Bloodborne
God of war
The Witcher 3: wild hunt
Marvel's Spider-Man
Uncharted 4: A Thief's End
Ghost of Tsushima
The Last of Us Part II
Marvel's spider-man: Miles Morales
Grand Theft Auto V
Persona 5 Royal
Q2. Are there any upcoming PS4 Games?
Ans. yes, some of them are- cross trails, killsquad, koa and five pirates of Mara, F1 manager 2023, and many more