Calling all Marvel fans and Android gamers! Are you ready to embark on epic adventures, unleash superpowers, and save the world from diabolical villains? Well, look no further, because we've got the perfect treat for you – Marvel games for Android! Suit up as your favourite superheroes, swing through skyscrapers as a friendly neighbourhood web-slinger, or smash your way to victory as a hulking green rage machine.
Top Marvel games for android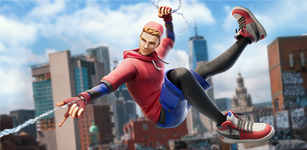 Whether you're a die-hard comic book aficionado or just a casual gamer seeking thrilling action, these Marvel games for Android are here to deliver an electrifying, heroic experience right at your fingertips. So, grab your phone, assemble your squad, and let's dive into a world where epic battles and legendary moments await!
Also Read: offline android games
List of top 5 Marvel games for Android
Marvel future fight
Marvel contest of champions
Marvel future revolution
Marvel strike force: squad RPG
Spider fighter 3
Let's know more about these popular Marvel games for Android
Marvel future fight
The Avengers, Guardians, X-Men, and other heroes must come together to rescue the universe. Super Heroes and Villains from the Marvel Universe appear in this grand blockbuster action RPG! Spider-Man, The Avengers, The Guardians of the Galaxy, The Inhumans, The Defenders, The X-Men, and more!
System requirements
| | |
| --- | --- |
| Game size | 92 MB |
| OS | Android 5.1 and up |
| Genre | Action, role-playing |
| Modes | Multiplayer, single-player |
Details
There are more than 200 Marvel Universe characters available to play! Nick Fury, the director of S.H.I.E.L.D., has urgently communicated from the future that the convergence is obliterating our current reality! Get ready to save the universe!
To become the best hero and save the world, you must enlist the aid of your favourite characters, finish missions, and outdo your rivals. Gear up for an exhilarating Marvel experience on your Android device! In these action-packed Marvel games, you'll have the chance to collect an impressive roster of over 200 Super Heroes and Super Villains, assembling your dream team to save the day.
But that's not all – level up your beloved characters and upgrade their gear to unlock their full potential and unleash their awe-inspiring powers! Whether you're teaming up with the Avengers for Earth's mightiest battles or forming an uncanny alliance with the X-Men, you can enjoy special bonus effects unique to each classic team. Oh, and the fun doesn't stop there!
With hundreds of Uniforms to choose from, you can not only boost your character's powers but also style your hero to perfection. It's time to dive into this superhero extravaganza and experience the ultimate blend of thrilling gameplay and iconic Marvel moments right at your fingertips!
Marvel contest of champions- one of the best marvel games for android
To triumph in epic conflicts, gather and put together a team of Avengers heroes and villains. Prepare for spectacular versus-fighting action in the ultimate cosmic confrontation with your favourite Marvel Super Heroes & Super Villains! Furthermore, your summons to battle are awaited by Spider-Man, Iron Man, Wolverine, and more! Make a squad and start your journey to becoming the Ultimate Marvel Champion!
System requirements
| | |
| --- | --- |
| Game size | 1.4 GB |
| OS | Android 6.0 and up |
| Genre | Action, fighting |
| Modes | single-player |
Details
It's Captain America versus Iron Man! Hulk versus Wolverine! Spidey versus Deadpool! Moreover, you hold the power to influence the biggest conflicts in Marvel history! You have been called to epic combat against a cast of evil foes, including Thanos, Kang the Conqueror, and many others, by the avaricious Elder of the Universe known as The Collector! Furthermore, on your mobile device, take part in the greatest free-to-play fighting game… Battle of the Champions from Marvel!
Assemble your dream team and forge unbreakable alliances in the captivating world of Marvel games for Android! Additionally, join forces with friends and other skilled Summoners to build the mightiest Alliance ever seen. Work together to strategize, keeping your Champions in top shape for epic battles that lie ahead.
Conquer Alliance Events and take on challenging Alliance Quest Series in specially designed quest maps, all while earning exclusive rewards that will make your victories even sweeter. But that's not all – as you collect and level up your heroes and villains, cleverly manage your teams to unlock synergy bonuses drawn straight from the pages of Marvel Comics.
Pair up iconic duos like Black Panther and Storm, or create powerful affiliations like the Guardians of the Galaxy to gain impressive bonuses in battle. Moreover, the more you nurture and empower your Champions, the stronger their stats, abilities, and jaw-dropping special moves become. Furthermore, there's no shortage of excitement, as new Champions continually join The Contest, ensuring endless thrills as you build the ultimate Marvel legacy on your Android device!
Defeat Kang and Thanos, as well as a mystery new super-powerful cosmic foe, on your journeys, to stop The Marvel Universe from being destroyed.
Another game is Marvel future revolution
Wolverine joins the battle for Primary Earth with unrelenting savagery, prepared to take on anybody with his distinctive Adamantium metal claws and Mutant healing factor. Update on the squad war! Multiple Heroes & Companions Fight Among the Best of the Best in PvP Content.
System requirements
| | |
| --- | --- |
| Game size | 1.5 GB |
| OS | Android 6.0 and up |
| Genre | Action, role-playing |
| Modes | single-player, multiplayer |
Details
Calling all Marvel fans and mobile gamers! Get ready for an unprecedented adventure in the Marvel universe like never before! Furthermore, take the reins of iconic superheroes, from Scarlet Witch to Spider-Man to Iron Man, and wield their incredible powers to shape the destiny of Primary Earth.
Brace yourself for the first-ever Open-World Action RPG from Marvel on mobile, bringing you high-fidelity 3D AAA graphics that push the boundaries of mobile gaming, thanks to the Unreal Engine. Moreover, immerse yourself in a breathtaking, cinematic experience with realistic graphics, fluid combat, and captivating cutscenes.
Explore a vast and immersive open world where you can interact with other heroes across various MMO regions, forging alliances and friendships like never before. Furthermore, embark on an epic campaign, with endless storylines and missions that will keep you hooked for hours. Additionally, join forces with Omega Flight as they endeavor to save Primary Earth from the impending threat of the Convergence! As you progress, unlock a treasure trove of high-quality costumes, enabling you to mix and match different parts inspired by decades of Marvel comics and films.
Moreover, let your creativity run wild and style your Super Hero with your very own unique costume combinations, ensuring your character stands out in this fully realized Marvel universe. Moreover, get ready to be blown away by this groundbreaking mobile gaming experience that puts you right in the heart of the action and allows you to leave your mark on the Marvel legacy!
also read: pc games based on movies
Marvel strike force: squad RPG
The battle has begun! Assemble your team and get ready for the fight to defend Earth! Battle with comrades and sworn enemies in MARVEL Strike Force, an action-packed, no-download turn-based RPG superhero game for your phone or tablet. Super Heroes and Super Villains are collaborating to defend Earth from an attack! Additionally, recruit the best cast of Marvel characters for your team, including Spider-Man, Venom, Iron Man, Hulk, Black Panther, Deadpool, Ant-Man, and more. Discover the universe of one of the best RPGs.
System requirements
| | |
| --- | --- |
| Game size | 119 MB |
| OS | Android 7.0 and up |
| Genre | Role-playing, RPG |
| Modes | single-player |
Details
To save the universe, assemble a formidable RPG team of MARVEL Super Heroes and Super Villains. Furthermore, combine characters from different parts of the cosmos for a unique single-player gaming experience.
Get ready for an unparalleled adventure in this sweet superhero game – Marvel's Strength Through Evolution! Outfit and upgrade your beloved Marvel Super Heroes and Super Villains to unlock their true potential and become stronger than ever before.
Moreover, strategic domination is the key to victory, as you pair up specific heroes and villains in squads, thereby unleashing powerful synergies and taking down formidable foes in 5v5 battles. Brace yourself for epic combat with groundbreaking RPG gameplay cinematics, where dynamic chain combos are just a tap away.
Immerse yourself in visually stunning graphics, leading your favourite Marvel characters through an unparalleled single-player game experience. Indeed, it's time to embark on an incredible journey where strength, strategy, and stunning visuals collide, making this superhero game an unforgettable marvel!
Spider fighter 3
Get ready to swing into action and embrace the thrilling life of a Spider superhero in this epic fighting adventure! Become the ultimate spider hero as you embark on a quest for justice, taking on the fight against city gangs and nefarious villains to protect the city from impending destruction.
System requirements
| | |
| --- | --- |
| Game size | 121 MB |
| OS | Android 5.1 and up |
| Genre | Action, Adventure |
| Modes | single-player |
Details
Experience the exhilarating rush of hero action, using your spider abilities to swing through the bustling streets, deftly dodge obstacles, and engage in epic battles with enemies. The game's stunning graphics and immersive storyline breathe life into the world of the spider hero like never before.
Not only that, but you can also dive into iconic locations from the movie and comics, including Oscorp and Times Square, and come face-to-face with an array of formidable villains. Unlocking new abilities and suits with unique powers will enable you to conquer any challenge city gangs throw your way.
Moreover, the game offers an exciting open-world sandbox mode, granting you the freedom to swing around the city, tackle side missions, and embrace various challenges while uncovering hidden secrets and collectibles. It's the perfect opportunity to explore the vast cityscape and take a break from the main storyline. So, are you prepared to weave your web of justice and become the hero the city needs? The adventure awaits!
Conclusion
In conclusion, Marvel games for Android are an absolute treat for fans of the comic book universe and mobile gaming enthusiasts alike. Over 200 Marvel Super Heroes and Villains let players build dream teams for epic adventures.
Strategic gameplay, stunning graphics, and immersive storylines make Marvel games a must-play for fans. Whether you're swinging through skyscrapers as a beloved web-slinger or teaming up with iconic Avengers to save the world, the action-packed gameplay and endless possibilities will keep you hooked for hours.
From exploring the open world to customizing your hero with a variety of costumes, the excitement never ceases. So, dive into the Marvel universe on your Android device and experience the thrill of being a superhero firsthand. Get ready to unleash your inner hero and conquer the challenges that await in these extraordinary Marvel games for Android!
FAQs
Q1. What are the best marvel games for android?
Ans. List of top 5 Marvel games for Android
Marvel future fight
Marvel contest of champions
spider fighter 3
Marvel future revolution
Marvel strike force: squad RPG
Q2. Can I play these games on android 7?
Ans. Yes, and you can also check the system requirements of the games to know more about the requirements.
Q3. Can I play android games without the internet?
Ans. Yes, there are a lot of free Offline PC Games that can be played without the internet. To know more about such games, check out offline android games