Last evening, I was puzzled by some questions. What if No Wifi Games would not have existed? Why do people need them? Why are they becoming popular day by day? What are the Best No Wifi Games? So, I just Googled and came up with some interesting facts.
Almost 4.6 billion people in the world are mobile users. Because phones have eased human life significantly. Out of 4.6 billion, 50 percent are smartphone users.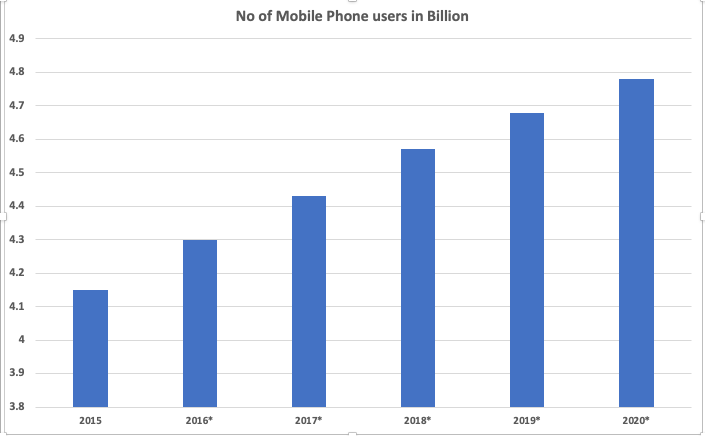 Almost every smartphone user plays games on mobile. Most of mobile games require active internet. Which leaves us in NO DATA. But thankfully, nowadays Offline games for PC, Android & iOS are available that can be played without internet connection anywhere.
At the time, Covid first & second wave was at peak. It was better to stay safe at home. Those days people installed a tremendous no of Online & Offline Games. Not only at the time of Covid, But in general, people prefer to play video games. Rather it's Online or Offline.
What do No WiFi games mean?
No WiFi games mean "games without WiFi". In simple words, games that do not require WiFi to run. Though, you need an active internet connection for installation. But once you download offline games, you can play them without internet. Offline Games have limited features.
However, you need an active internet connection for updates & additional features. Like, as to feed player details in the app, update the app to its latest version or to avail multiplayer feature.
Why do you need Games without WiFi (Offline Games)?
Even in this 21st century of the technology era, there are several places where internet connectivity is very poor. In that case, forget about playing, even game loading takes several minutes or sometimes fails to load.
Sometimes your internet or WiFi just stops working. Because of some technical issues, or you forgot to pay the bill, run out of 4G data, bad weather, heavy rain, storm etc. These awful situations are really painful.
When you want to play games without interruption, slow speed or lack of internet connectivity bound you to face troubles. These are the situations when you exactly need free No WiFi games on your device. Games are the best time pass and you don't get bored even on an isolated island.
Best No WiFi Games List
Before describing in detail, we are listing down some of the free best no WiFi games irrespective of devices.
Temple run 2
Candy Crash Saga
Angry Birds Classic
Subway Surfers
Hungry Shark
Plants vs. Zombies™ 2
Criminal Case
Solitaire
Bakery Town
Hill Climb Racing Game
The WolF Among Us
Bubble Dinosaur
Asphalt 8: Airborne
Kingdom: New Lands
Best 5 No WiFi Games for Android
As per the announcement made by Google, more than two billion monthly active Android devices are in use around the world. Android has incorporated a massive crowd into Technology and Entertainment. To the ease of those Android users, at first briefing the top 5 non WiFi games in tabular form.
| | | | |
| --- | --- | --- | --- |
| Games | Genre | Size | Latest Version |
| Temple Run 2 | Action | 59.22 MB | 1.53.2 |
| Candy Crush Saga | Puzzle | 76 MB | 1.143.0.6 |
| Angry Birds Classic | Arcade | 94 MB | 8.0.0 |
| Subway Surfers | Running | 82 MB | 1.98.0 |
| Hungry Shark Evolution | Role-playing | 97.46 MB | 6.4.6 |
Also Read:

Best Offline Action Games for Android
i) Temple Run 2 (Action Game)
Developed by: Imangi Studios
Release Date: 23-Jan-2013
Google PlayStore Ratings: 4.3 star (9,013,839 Ratings)
Price: Free
I grew up playing temple run on my mom's mobile. Thanks to Imangi studios for making such an amazing no WiFi game, Otherwise I would have been definitely scolded for draining the mobile data.
Temple run 2 was released on 23-Jan-2013. Soon after it's release, I came to know about this game without internet. I am very fascinated by this free-action game. It is an endless running game with beautiful graphics. However this is free, its features are very hi-tech.
o cross all the levels, you have to run run and run. You get new obstacles and bigger monkeys, at every next level. So you have to run, jump, turn and slide to save yourself. It can entertain you for hours. Therefore, Temple run 2 is very famous among all game lovers.
Surprisingly, it has crossed a zillion downloads i.e approx
500,000,000+ till date . Though it requires 60 MB to get installed on Android devices but the size varies with device. On 25 January 2019, its latest version 1.53.2 was released.
ii) Candy Crush Saga (Puzzle Game)
Developed by: King
Release Date: 15-Nov-2012
Google PlayStore Ratings: 4.6 star (27,702,867 Ratings)
Price: Free
Most probably every Android user has installed and played Candy Crush Saga at least once. This is the reason it has more than 500,000,000 downloads across all platforms. This is one of the best no wifi games available for android.
Candy Crush Saga was released by King on April 12, 2012 for Facebook,
other versions for iOS, Android, Windows Phone, and Windows 10 followed. Initially, it was released for Browser.
Then for the Windows phone on September 6, 2012,
For iOS: November 14, 2012,
For Android: December 14, 2012
Released on Fire OS: December 11, 2014
and last but not least on July 29, 2015 for Microsoft Windows.
Candy Crush Saga is a very interesting puzzle game. In this game, players complete levels by swapping and matching colored pieces of candy on a game board. When the player matches three or more pieces of the same color, the candies are eliminated from the board and replaced with new ones.
Matches of four or more candies create unique candies that act as power-ups with larger board-clearing abilities. Various goals of boards such as a certain score or collection of a specific number of a type of candy must be completed within a fixed number of moves or a limited amount of time.
Candy Crush Saga has been one of the highest-grossing mobile apps. You can also access leader boards to watch your friends and competitors. It's a very interesting game. Above all, this game is absolutely free.
The latest version 1.143.0.6 of this no wifi game was released on 23-Jan-2019 with a download size of 75.84 MB.
iii) Angry Birds Classic (No wifi Arcade Game)
Developed by: Rovio Entertainment Corporation
Release Date: 15-Oct-2010
Google PlayStore Ratings: 4.4 star (56,87,329 Ratings)
Price: Free
Over 680 levels
Angry Birds Classic is a casual Arcade game. It was released by Rovio Entertainment Corporation on 15-October-2010. The story behind its development is very interesting. At the time, the swine flu epidemic was in the news so the developers decided to use pigs as the enemies of birds.
This offline game has received over 100,000,000 installations across all platforms since its release. The download size is 99 MB.
The game was "one of the great runaway hits of 2010" and credited with "the largest mobile app success the world has seen so far" in 2014.
In this game without internet, players use a slingshot or catapult to launch birds. The birds are launched around various structures with the goal of destroying all pigs on the playing field.
Birds' destructive strength can be boost up with powerups. New types of birds with special abilities become available as players advance through the game. The abilities of the players can be activated by the player.
Rovio Entertainment has released a stand-alone holiday and promotional version of the game. The latest version 8.0.0 was released on 5-December-2018.
iv) Subway Surfers (Runner Game)
Developed by: Kiloo and Sybo
Release Date: 20-Sep-2012
Google PlayStore Ratings: 4.5 star (32,151,061 Ratings)
Price: Free
Subway surfers is an endless runner-free no-wifi game. Kiloo and Denmark based SYBO Games co-developed this game on 24 May 2012. It is a single-player mode game.
Subway Surfers is available on Android, iOS, Kindle and Windows Phone platforms. It uses the Utility game engine.
In this free game without wifi, players take the role of young graffiti artists. The artists run down the railroad tracks to evade capture from an inspector and his dog, upon being caught in the act of applying graffiti to a metro railway site.
As they run, they grab gold coins while simultaneously dodging collisions with trains and other objects. They also jump on the top of trains to escape.
Though this game contains ads. But in 2017, it was the most downloaded game across the world. It became the first game on the Google Play Store to cross one billion downloads threshold in March 2018.
Subway Surfers has received over 1,000,000,000 downloads till date across all platforms. The download size of this runner mobile game is 83 MB. On January 17, 2019, it's current version 1.98.0 was released.
Also Read:

Best Offline Puzzle Games for Android
v) Hungry Shark Evolution (Role-playing No Wifi Game)
Developed by: Ubisoft Entertainment
Release Date: 22-Feb-2013
Google PlayStore Ratings: 4.5 star (6,663,430 Ratings)
In_Game purchases: ₹79.00 – ₹7,900.00 per item
Hungry Shark evolution is a role-playing game, developed by Future Games of London and Ubisoft Entertainment. This offline game lets users control several unique species of sharks.
As the name implies, hungry shark revolves around the player. To progress, the player must eat everything and everyone in their way. Consume other marine animals and grow in size until the next, more powerful sharks are unlocked.
The number of species the player is able to consume depends on the strength of shark. The sharks are divided into two groups. Normal sharks and Secret lab sharks. Normal sharks are available via the "evolve" button while secret lab sharks have power-ups.
List of Normal sharks:
Reef Shark
Mako Shark
Hammerhead Shark
Tiger Shark
Great White Shark
Megalodon
Big Daddy (Dunkleosteus)
Mr. Snappy (Mosasaurus)
Alan, Destroyer of Worlds
Moby Dick
Leo (Liopleurodon)
And the Secret lab sharks are:
Electro Shark
Ice Shark
Robo Shark
Pyro Shark
Natasha the Narwhal
Ghost Shark
Sharkeleon
Wereshark
However, this free no wifi game contains ads, very popular among youngsters. The download size of this game without wifi is 99 MB. It has received over
100,000,000 across all platforms around the world. The current version 6.4.6 was released on January 9, 2019.
Best 5 No WiFi Games for iOS
In January 2016, Apple announced it had surpassed 1 billion active iOS devices. But competition & Expectations also rises with consumption. So, like android, many no wifi games for iphone/iOS were developed. Hence, at present, lots of offline games available on the App Store. We have picked best no wifi iOS games so you can enjoy them anywhere, anytime without having an active internet connection.
| | | | |
| --- | --- | --- | --- |
| Games | Genre | Size | Latest Version |
| Asphalt 8:Airborne | Racing | 2.3 GB | 4.8.0 |
| Plants vs. Zombies™ 2 | Adventures | 120.2 MB | 7.9.3 |
| Criminal Case | Crime Scene Investigation | 144 MB | 1.32.4 |
| Solitaire | Casino | 206.1 MB | 6.5.0 |
| Fruit Ninja | Arcade | 140.1 MB | 2.8.5 |
i) Asphalt 8: Airborne (Racing Game)
Developed by: Gameloft
Release Date: 22-Aug-2013
App Store Ratings: 4.6 star (31.4K Ratings)
#22 in Racing
Price: Free
Offers In-App Purchases
Asphalt 8 is a free non wifi racing game developed and released by Gameloft on August 22, 2013. You will definitely like this game if you are a racing geek.
The player has given four control options, i.e "Tilt to steer", "Tilt and icons", "On-screen controls" and "Tap to steer". This is a sequel of the most popular Asphalt series. It is the first game in the series to use Game Center for achievements.
There are 221 cars and 14 motorcycles are available in this game. The vehicles are divided into five classes. The player starts the game with one vehicle in the lowest class (Class D). All other cars are immediately available for purchase without the need to collect stars to unlock them.
There are 40+ high-speed racing tracks to be unleashed in Arcade mode. you can play it in single-player mode while offline, however you can play with up to 12 opponents globally via the internet.
The size of this racing game is 2.3 GB and the latest version released on 30 Jan 2019 is 4.0.1
ii) Plants vs. Zombies 2 (Action-Strategy Adventure)
Developed by: PopCap
Release Date: 15-Aug-2013
App Store Ratings: 4.6 star (5.8K Ratings)
#6 in Adventure
Price: Free
Offers In-App Purchases
Plants vs Zombies 2 is a sequel of highly successful game Plant vs Zombies. PopCap Games developed and Electronic Arts released this game on August 15, 2013.
Plants vs Zombies is a single-player adventure game in which the player has to save his yard from zombies (as the title suggests). The player get to battle across 11 crazy worlds. The army of plant supercharged with Plant food and ready to defeat legions of hilarious zombies. You require 120.2 MB space on your device to install this game.
iii) Criminal Case (Crime Scene Investigation No Wifi Game)
Developed by: Pretty Simple
Release Date: 28-Aug-2014
App Store Ratings: 4.6 star (192 Ratings)
Price: Free
Offers In-App Purchases
Criminal Case is a detective-themed game initially released on November 15, 2012 for Facebook. Almost after 2 yrs on August 28, 2014 iOS version released worldwide. Developed and released by French indie studio Pretty Simple, Criminal case later released for Android on April 15,2015.
It had 1 million daily active users just after two months of its launch. The game gain popularity due to its interesting murder investigation theme. In this game without internet, you join police team to solve murder mysteries and cases. As you continue solving mysteries one by one, you advanced towards the next level. You investigate the crime scenes, gather all the findings, lookup for clues, bring the suspects for questioning and find out the real culprit. You have to analyze the clues very carefully as you will face corruption and liars throughout the whole investigation. But you have to be careful and open your all senses to get success in the game.
You need 144MB in your device to install this offline game. It's current version 1.32.4 has been released. This game is absolutely free and available in English, Russian, French, Korean, Traditional Chinese, Indonesian, German, Italian, Japanese, Portuguese, Spanish and Turkish language.
Also Read:
iv) Solitaire (Free Casino Game)
Developed by: MobilityWare
Release Date:
App Store Ratings: 4.6 star (22.6K Ratings)
#5 in Casino
Price: Free
Offers In-App Purchases
Solitaire has always been in the favourite list of all the game lovers since PC time. Free Solitaire iOS game as released by MobilityWare in English, German, Italian, Korean, Japanese, French, Russian, Portuguese, Spanish, Simplified Chinese and Traditional Chinese. It is one of the best no wifi games for PC.
This is among the most popular games without wifi. MobilityWare has been made it more interesting with daily changes. They often update the game to include fun new features. Even each day you will get a unique daily challenge that earns you crowns and trophies. The more crows you win, the more trophies you get. There are different beautiful themes for spring, rainy day, Christmas and so on.
The download size of this free game without wifi is 206.1 MB and the current version is 6.1.3. You can play this game in single-player or in multi-player mode with your friends.
v) Fruit Ninja (No wifi Arcade Game)
Developed by: Halfbrick Studios
Release Date: 21-Apr-2010
App Store Ratings: 4 star (8.4K Ratings)
#43 in Action
Price: Free
Offers In-App Purchases
he most interesting fruit cutting game. This game is fit for any age group. Halfbrick studios developed and released this game on April 21,2010.
Fruit Ninja received over 20 million downloads across all platforms in March 2011. In May 2012, it reached 300 million downloads. in this game the player slices fruit with a blade controlled via touch screen.
The players swipe their fingers across the screen to cut the fruit thrown onto the screen. Extra points are awarded if the player cut multiple fruits with one swipe. However, the players can use additional fingers to make multiple slices simultaneously. The game ends if the player miss to cut three fruits, so the players must slice all the fruits.
The game size is 140.1 MB and its latest version 2.6.13 released on January 29, 2019
Best 5 Offline Games for PC
In 2020, there were approximately 1.75 billion PC gamers globally. It was estimated that 56% of the active PC gamers were aged between 23 to 38 years and 51% of gamers were aged between 39 years to 50 years worldwide.
These stats are showing the fan following of PC game lovers. To keep the ease for such a large number of users, we have listed some of the best Offline PC games below.
| | | | |
| --- | --- | --- | --- |
| Games | Genre | Size | Latest Version |
| Hill Climb Racing Game | Racing | 113.64 MB | 1.41.1 |
| The WolF Among Us | Action & Adventure | 2 to 3 GB | 1.23 |
| Bubble Dinosaur | Bubble Shooting | 288.17 MB | 1.04 |
| Super Cario World – Jungle Runner | Action | 105.8 MB | 14393.0 |
| Kingdom: New Lands | Strategy | 1 GB | 1.2.8 |
i) Hill Climb Racing Game
As clear from the name, it's a racing game. In which you have to do unique hill climbing. Yes, it is a Physics-based Offline Racing Game. Where you have to upgrade your car to reach a higher distance.
Hill Climb Racing game was developed by Fingersoft. It has both Single player & Multiplayer mode. To play with friends in multiplayer mode, active internet connection is required.
Path is not so smooth. But each step is rewarding. You can upgrade your vehicle with every reward. Why wait? Just click the button below for this Car racing game download for PC windows.
ii) The WolF Among Us
The Wolf Among Us is a thriller action adventure game. It is advisable to download only if you are 17+. It was developed bu Telltale Games. This game is based on Bill Willingham's Fables comic book series.
This game consists of 5 episodes. Each episode is full on mystery. Some times it gives you goosebumps and the mystery increase with every next episode.
This is not just a game only but also an interesting story. It keeps you engaged for hours. The more you play the more you get addicted to it.
The graphics of this game is breathtaking. Each character has been defined as if they are real. The Crooked Man and Vivian are the main characters of the game. To know what they do, and how will you interact with them, click the button below for this Offline PC game free download.
iii) Bubble Shoot: Dinosaur Eggs
Bubble Shoot dinosaur eggs is a classic bubble shooting game. Which is available Free for PC. Not only kids, but adults also like this game. It is easy to play and very good time pass game.
Just match three bubbles of the same color to pop. No burden, no tension of killing enemies, just match three bubbles, pop them and remove all bubbles to win.
Click the button below to get this free offline game for pc and share your experience with us.
Also Read:
iv) KINGDOM: NEW LANDS
Kingdom new lands was developed by Thomas van den Breg and Marco Bancale. Its a kingdom building strategy game. Building a Kingdom is not an easy task. You need to be not only clever but brave also.
It's a huge responsibility to build, maintain and rule kingdom. But interesting also. Interacting with your people, arrange necessities, fulfil their requirements and to protect them from invaders is fascinating. This game keeps you engaged hours.
Different from other games, this game gives you feel of a responsible Monarch who takes care of his Subjects. Download the free Offline Game from the link below and enjoy the feeling of an Emperor.
v) SUPER CARIO WORLD – JUNGLE RUNNER
Super Cario Game is an a runner game. A non ending runner game, where you get diamonds in your way. Collect diamonds and increase your points. Not only diamonds, but you get obstacles also.
Press the mouse button to jump. Swipe right to slide and swipe down to drop. Very interesting runner game it is.
The more you collect diamonds and run, the more your level increases. Why wait. Just click the button below and enjoy this endless Free Offline Game for PC.
Final Words:
In addition to free offline games, you can get good quality games if you are okay with paying. Thousands of various genre games without internet are available on App Store & Play Store.
Puzzle Games, Racing Games, Adventure Games, Action Games, Role-playing games, Arcade Games, Strategy & Sports Games. All these are the most played genres. Most importantly you just have to be clear about our choice.
Last but not the least, your feedback and suggestions matter to us. We acknowledge your every single comment. Getting suggestions and then work accordingly gives us immense pleasure. So, please keep sharing your thoughts with us.
It's very interesting to know what the world is thinking. Are we in sink or we are just lacking somewhere? Discussions minimize the gaps. The more we interact, the more we know each other. So, please keep commenting on our website.
Stay Home. Stay Safe. Take Care.