Rev up your engines and tighten your seatbelts, because we're about to dive into the thrilling world of PS5 car racing games! Need for speed and a passion for virtual races? Get ready for adrenaline-pumping treats! The next generation of gaming has brought us some truly awe-inspiring experiences, and PS5 car racing games take the driver's seat when it comes to delivering high-octane fun like never before.
Top PS5 car racing games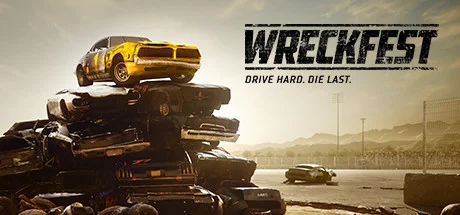 So, whether you're a casual gamer looking for a joyride or a hardcore racing enthusiast seeking the ultimate challenge, fasten your gaming helmet as we steer through the exciting landscape of PS5 car racing games!
also read: best PS4 games to play right now
List of top PS5 car racing games
Gran Turismo 7
F1 22
Redout 2
Need for Speed: unbound
Wreckfest
Let's know more about these PS5 car racing games
Gran Turismo 7
The single-player narrative and GT Simulation Mode are back in Gran Turismo 7. Traditional racing circuits and cars are also coming back, as are Special Events, Driving Schools, Championships, Tuning Parts Shop, Used Cars dealerships, and GT Auto—all while keeping the new GT Sport Mode.
| | |
| --- | --- |
| Released | March 4, 2022 |
| Genre | Racing simulation |
| Modes | Single-player, multiplayer |
Details
To get access to features like multiplayer, all tracks, and vehicles, the player must complete assignments from the GT Café.
Gran Turismo 5 and Gran Turismo 6's dynamic time and weather effects, which were previously included in the game, are present in this one as well. Arcade mode may be played entirely offline.
The game for the PlayStation 5 makes use of the system's enhanced processing power, specialised ray-tracing hardware, Tempest Engine, custom solid-state drive storage, and DualSense controller to support features like advanced haptic technology feedback, adaptive triggers, real-time ray-tracing effects, 3D spatial audio, and quicker loading times.
The Gran Turismo World Series esports competition's drivers also make appearances in the game as AI opponents and License Test instructors.
F1 2022– one of the most popular PS5 car racing games
EA SPORTS F122, the official video game of the 2022 FIA Formula One World Championship, lets you experience the upcoming age of Formula 1. Test your abilities at Miami International Autodrome, experience F1 glitz, glamour, rebuilt vehicles, and race day redefined.
| | |
| --- | --- |
| Released | July 1, 2022 |
| Genre | Racing |
| Modes | Single-player, multiplayer |
Details
The 2022 Formula One World Championship will feature new vehicle types with modernised physics thanks to new technical rules. The game also has a current track list with updated layouts.
Also featured in the game are Formula One sprints, a recent addition to the sport. In order to keep players competitive from race to race, F1 22 has adaptive AI, which modifies the pace of AI vehicles based on player performance. The game also offers F1 Life, a customizable hub area that lets players gather supercars, outfits, and other accessories.
With "Pirelli Hot Laps," a feature accessible through the new "F1 Life" option, and a licenced soundtrack in the main menu, EA and Codemasters also included Supercars in Formula One. Now, choose between Alex Jacques of Channel 4 or David Croft of Sky Sports as your F1 English commentator.
Race the magnificent Formula 1 and Formula 2 cars from the 2022 season using the real drivers, teams, and liveries. Utilize new immersive or broadcast race sequences to customise your racing experience. Create a team and advance them to the front of the grid in the acclaimed My Team career mode, compete against others in split-screen, Two-Player Career, or multiplayer, or quicken the pace with our brand-new Pirelli Hot Laps feature, which brings supercars from some of the biggest names in the sport to the track.
Redout 2
The universe's quickest racing game. Redout 2, the critically praised Redout's sequel, pays homage to vintage arcade racing games. In thrilling futuristic racing across a long single-player campaign and competitive multiplayer, reach unfathomable speeds.
| | |
| --- | --- |
| Released | June 16, 2022 |
| Genre | Racing, vehicular combat |
| Modes | Single-player, multiplayer |
Details
In thrilling futuristic racing across a long single-player campaign and competitive multiplayer, reach unfathomable speeds. Redout 2 is the best anti-gravity racer thanks to its sophisticated control mechanisms, extensive hovership customization options, and a fantastic soundtrack.
Experience blistering fast speeds and a simple driving system in Redout 2, an Anti-Gravity racing classic in the vein of Wipeout and F-Zero, which makes it a blast to pick up and play but also rewarding for those willing to master the extremely high skill ceiling.
Choose from 12 chassis and design your hovership with a vast array of components and colors. With Photo Mode, you may produce and distribute your greatest high-speed highlights.
Cross 36 different racetracks filled with hundreds of events, all of which are reversible. Dart past the opposition and win the finish line in everything from Arena Races and Time Attacks to tough Boss Races and Last Man Standing.
Need for Speed: unbound
Don't flounder; race to the top. Enter weekly qualifications for The Grand, the ultimate street race, and outwit the police. Fill your garage with finely tuned, unique vehicles, and light up the streets with your sense of fashion.
| | |
| --- | --- |
| Released | December 2, 2022 |
| Genre | Racing |
| Modes | Single-player, multiplayer |
Details
The fictional city of Lakeshore City, which is based on Chicago, is the setting for the racing video game Need for Speed Unbound. Like past titles, it offers open-world gameplay centered on street racing in an immersive environment. The "heat system" from Need for Speed Heat is back in Unbound as the player attempts to establish a reputation with the law.
Linkups, a brand-new free-roam feature in Need for Speed Unbound Vol 3 that pushes street racers to the limit through challenging stunt-based heroic driving tasks, unites the Lakeshore neighbourhood.
To receive the DMC DeLorean (1981) as a new Challenge reward, complete 12 Linkups. You earned that XP; now put it to work for you! Speed Pass lets you rank up in Lakeshore, unlock 75 free cosmetics, and get the Legendary Custom Dodge SRT Viper 2014.
Join your buddies for a thrilling police chase through the streets or engage in combat on a crowded grid, making the most of every move to outwit your friends and prove to them who is the boss.
Demonstrate your ability to prevail in The Grand, Lakeshore's most difficult street racing test. Race frantically for four weeks, earn money, defeat rivals, and dominate the street racing scene while evading the police.
Wreckfest
Wreckfest is a racing game with a demolition derby theme that includes both demolition derbies and more conventional track races. It has soft-body damage modelling, advanced driving dynamics, and in-depth car upgrading. Fun, lightning-fast racing, and outrageous wrecks are the focus.
| | |
| --- | --- |
| Released | May 4, 2021 |
| Genre | Racing, vehicular combat |
| Modes | Single-player, multiplayer |
Details
The game features a variety of gameplay aspects, including demolition derby and banger racing. The racing gameplay adheres to the same basic principles as the majority of contemporary racing games, such as Need for Speed or Gran Turismo. In a race or demolition derby, the player controls an automobile to win the race or come out on top.
Three different game types are available: career, multiplayer, and custom events. The races emphasize "vehicular combat," requiring players to balance defensive and offensive strategies against enemies.
While the emphasis on physics and vehicle damage in Wreckfest is similar to that of other destruction-based racing games like Criterion's Burnout, it adopts a slower and more strategic gaming style, giving players a more conventional racing gameplay experience.
Also Read: offline PC games
Conclusion
In conclusion, PS5 car racing games have taken the world of gaming to exhilarating new heights. Stunning graphics, realistic physics, and diverse tracks/cars deliver an unparalleled adrenaline rush in these games. Whether you're a seasoned racing veteran or a casual gamer looking for some fast-paced fun, the PS5 car racing games have something for everyone.
So, get behind the virtual wheel, feel the rush of the wind, and immerse yourself in the heart-pounding action of PS5 car racing games. Rev your engines, pedal to the metal, and feel the thrill of victory in your hands! Don't miss out on the excitement – start racing now and discover a world of pure gaming joy with PS5 car racing games!
FAQs
Q1. What Is the Most Popular PS5 car racing Games?
Ans. List of top PS5 car racing games
Gran Turismo 7
F1 22
Redout 2
Need for Speed: unbound
Wreckfest
Q2. what are the latest PS5 games?
Ans. latest PS5 games are- Immortals of Aveum, final Fantasy XVI, star wars jedi: survivor, EA sports FIFA23, and many others.