Hey there, fellow gamers! Ready to embark on a thrilling virtual journey that's proudly 'Made in India'? We're about to dive into the captivating world of PC games crafted with love, passion, and a dash of Indian flavour. Get ready to experience a rollercoaster ride of excitement, innovation, and desi-inspired gaming adventures.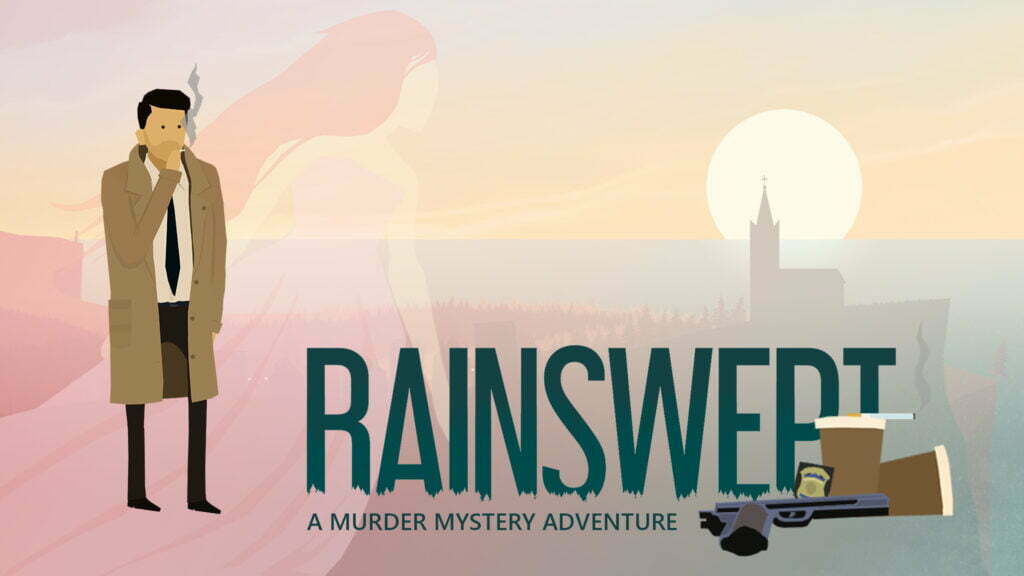 PC games made in India
In this blog, we'll explore the gems that have emerged from the vibrant Indian gaming industry, where talent and creativity know no bounds. So, grab your chai, settle into your gaming chair, and let's explore the wonderful realm of PC games made in India! Get ready for some pixelated magic with PC games made in India.
Also Check: offline PC games
List of top pc games made in India
The bonfire: forsaken land
Gamedev beatdown
Raji: an ancient epic
Miner's mettle
Rainswept
Details of some of the best pc games made in India
The bonfire: forsaken land
Build, learn, craft, and endure. Build your town amid a frozen camp, fend off monster invasions, and control resources to learn the ancients' secrets. Create your own community and control the whole simulation. withstand hostile weather and hazardous beasts. The stunning snowy scene with simple design. With each new day, learn something new. This game is one of the best pc games made in India.
System requirements
| | |
| --- | --- |
| Game size | 500 MB available space |
| OS | windows 7/8/ 10 |
| Processor | 2GHz |
| Memory | 1 GB RAM |
| Graphics | VRAM 512MB |
| Genre | Simulation, indie, RPG |
| Modes | Single-player |
Details
A colony simulation game called The Bonfire: Forsaken Lands opens with the player character, The Monk, arriving on unidentified lands. There, you create the game's name against-named Bonfire, which will draw wanderers during the day and monsters by night.
Once you possess a forge, you can create a bow and arrow and dispatch scouts into the surrounding area. A Scout may eventually report the existence of a dungeon that you and your warriors and alchemists can explore. It is not wise to explore the dungeon before you have an Alchemist and a squad of well-equipped Warriors. The final room of your first dungeon has an antique tablet that your alchemist can read.
You may now repair the temple and release the titan from his captivity because you are armed with this information. Now that The Awakened, an ancient dragon resurrected by the Western Priests, may be fought, you can, albeit you might want to spend some time improving the titan.
When you're prepared, you can release the titan and start the ultimate battle with the Awakened.
Gamedev beatdown
Be a pillar of the video game industry's best qualities, or crunch like there's no tomorrow. An intriguing new turn-based combat and narrative game lets you play as a game creator. But watch out—your coworkers will oppose your choices at every turn.
System requirements
| | |
| --- | --- |
| Game size | 1 GB available space |
| OS | Windows 10 |
| Pocessor | Intel core 2Duo E4500 2.2 GHz or AMD Athlon 64 X2 5600+ 2.8 GHz |
| Memory | 4 GB RAM |
| Graphics | Radeon HD6570 / GeForce 240 GT |
| Genre | Simulation, adventure |
| Modes | Single-player |
Details
In the short game Gamedev Beatdown, you may experience what it's like to be a developer. Have you ever wondered what happens in the background of games you enjoy playing or whose names you've never heard?
Play as a teammate while making both difficult and easy decisions. Your decisions are carried out if you succeed. If you lose, your studio and game may take a turn you did not intend.
From arcade-style games, work your way up to full-fledged AAA titles. As you advance in the industry after beginning your career as an independent developer, relocate to new studio sites and acquire the best talent. There is a lot to manage, but you can handle it.
Also Read: offline arcade games for android
Raji: an ancient epic- play now pc games made in india
Action-adventure game Raji: An Ancient Epic is set in ancient India. Raji, a little girl, has been chosen by the gods to protect humanity from the demonic world's invasion. To save her younger brother, she would have to battle the wicked lord Mahabalasura in the future.
System requirements
| | |
| --- | --- |
| Game size | 6 GB available space |
| OS | windows 7 64-bit |
| Processor | Intel core i5-4400 (3.1GHz) / AMD FX- 6300 (3.5GHz) |
| Memory | 8 GB RAM |
| Graphics | GeForce GTX 760 / AMD Radeon R9 270 |
| Genre | Mythology, action-adventure |
| Modes | Single-player |
Details
The demonic hordes attack, separating Raji from her younger brother Golu. Now it is Raji's turn to save him and put a stop to this rash battle. She will have to defeat Mahabalasura, the powerful lord of demons, in order to complete her mission.
You can use a variety of tools and abilities that the gods gave to Raji. Every situation will be carefully handled by the demonic hordes, thus mastering them all will be crucial to your success. In one battle, the Trishul might be the best weapon, but in another, the potent Sharanga bow might be needed.
Experience a game with Hindu and Balinese mythology blended in an old India setting for the first time. You will find yourself in a sibling story that is unlike any other, filled with lore full of entrancing tales, ferocious encounters with demons and scary bosses, ancient puzzles, vast forts and palaces waiting to be explored, and ancient puzzles.
Hindu mythology is incorporated into the game, which also draws its inspiration from epics like the Mahabharata and Ramayana.
Miner's mettle
Real-time tactics and artillery fire combine in Miner's Mettle! On a mining planet that is inhospitable, four groups battle for dominance. Ensure the survival of your faction and protect your legitimate loot of Pentum, the wonder mineral.
System requirements
| | |
| --- | --- |
| Game size | 25 GB available space |
| OS | windows 7 |
| Processor | Intel i3 or AMD FX-6300 |
| Memory | 8 GB RAM |
| Graphics | NVIDIA GTX 750Ti or AMD R9 270X |
| Genre | Strategy, RTS, sci-fi |
| Modes | Single-player, multiplayer |
Details
A real-time strategy game with artillery is called Miner's Mettle. On a desolate mining planet with no laws, command a fleet of artillery-trains. To return safely with priceless resources, you'll need good shooting accuracy and tactical skill.
As a misunderstanding turns into all-out war, take control of Roland Derecho, a veteran artillery captain. There are 22 missions in the main campaign, and you can control every group. On battlefields the size of several kilometres, take into account the distance, the windspeed, and the trajectory.
Develop new technology by doing research and building it to provide you more tactical alternatives versus rivals. Installing this technology will enable you to customise each of your trains and use them in a variety of ways for your strategic aims.
In charge of an army of artillery trains. Shoot precisely at enemy trains from far distant. impose your superior economic position upon them. With your superior technological capabilities, eradicate them.
Also check: offline racing games for PC
Rainswept
You embark on an emotional journey in a tiny village that has been affected by a double shooting in Rainswept. In this character-driven murder mystery game, play as Detective Stone and untangle a complex web of love, connections, and unresolved trauma.
System requirements
| | |
| --- | --- |
| Game size | 1103 MB available space |
| OS | windows 7 |
| Processor | 1.7GHz Dual Core |
| Memory | 4 GB RAM |
| Graphics | Intel HD 4000 |
| Genre | mystery |
| Modes | Single-player |
Details
In the character-driven drama Rainswept, sorrow and melancholy are balanced with humour and beauty to create a cathartic, life-affirming experience.
A couple is discovered dead in their kitchen, and Detective Michael Stone is called to the little hamlet of Pineview to aid the local police department. The villagers believe it was a murder-suicide because of the stories about the couple's troubled relationship. Is there any truth to the rumours, or is it simply local rumours?
Assist Detective Stone in uncovering the truth behind Chris and Diane's story with the help of the tenacious and sympathetic Amy Blunt. But heed the warning: as he investigates the case deeper, his own past will start to haunt him more. The more his sanity will be strained, and vice versa.
Investigate the lovely village of Pineview as Detective Stone, speak to the many residents, question suspects, comb through the victims' pasts, and attempt to put together the circumstances surrounding Chris and Diane's horrible murders.
Play as Chris and experience Diane's tale alongside him by going along with them through significant times when they first meet, get to know one another and fall in love.
Related Post for Offline PC Games to Free Download – Play Now
Conclusion
And that's all, my video game enthusiasts! Our enjoyable voyage through the world of PC games made in India has come to a conclusion. This amazing nation has displayed its remarkable creativity and inventiveness on the gaming stage with everything from heart-pounding action games to thought-provoking indie jewels. We have taken part in captivating stories, magnificent landscapes, and gaming that captures our interest for extended periods of time.
No matter if you're an avid gamer or a casual player, you must explore the huge range of PC games made in India if you're looking for unique and great gaming experiences. So don't be hesitant to explore this well of inventiveness and aid the Indian gaming sector. Who knows, you may find your next favourite game here, created with love and passion by gifted programmers from the fascinating country of India. Have fun playing!
Best Games for PC, Android, & PC – 2023
FAQs
Q1. What are the best PC games made in India?
Ans. List of top pc games made in India
The bonfire: forsaken land
Gamedev beatdown
Raji: an ancient epic
Miner's mettle
Rainswept
Q2. Can I play these games on Windows 7?
Ans. Yes, and you can also check the system requirements of the games to know more about the requirements.
Q3. Can I play PC games without the internet?
Ans. Yes, there are a lot of free Offline PC Games that can be played without the internet. To know more about such games, check out offline PC games