Step into the gripping world of psychological thrillers and supernatural mysteries with games like Alan Wake! With its unique blend of intense storytelling, atmospheric settings, and heart-pounding action, Alan Wake has captivated gamers around the globe. If you're craving more hair-raising adventures that will keep you on the edge of your seat, look no further.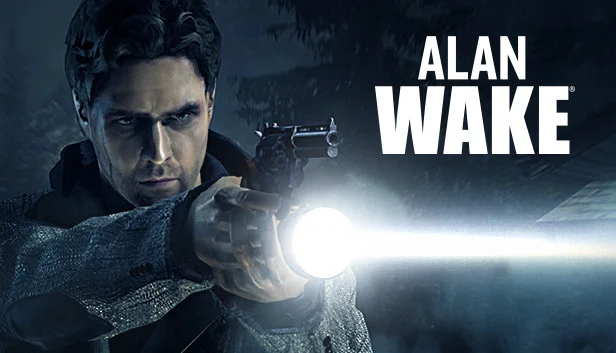 We've compiled a list of the top games like Alan Wake that are sure to leave you spellbound and craving for more. Brace yourself for a thrilling journey into the unknown, where darkness lurks at every turn and your wits will be put to the ultimate test. Let's dive in and explore these captivating titles that will ignite your imagination and keep you up late into the night.
List of the top games like Alan Wake
Alien: isolation
The evil within 2
Until dawn
Dead space
Bioshock Infinite
Details of the top games like Alan Wake
Alien: isolation
Learn the true meaning of fear in the survival horror game Alien: Isolation, which is set in a consistently foreboding and life-threatening atmosphere. A journey to discover the truth about her mother's disappearance sends Amanda Ripley, Ellen Ripley's daughter, into a desperate fight for survival fifteen years after the events of Alien.
System requirement
| | |
| --- | --- |
| Game size | 35 GB available space |
| OS | Windows 7 32 bit |
| Processor | 3.16GHz Intel core 2 duo E8500 |
| Memory | 4 GB RAM |
| Graphics | 1GB, Nvidia GeForce GT 430 or AMD Radeon HD 5550 |
| Genre | Action-adventure, stealth, survival horror |
| Modes | Single-player |
Details
Putting a focus on stealth and survival horror, Alien: Isolation is a single-player action-adventure game. In a first-person shooter, the player assumes control of Amanda Ripley and directs her to explore a space station and accomplish goals while dodging, outwitting, and outlasting foes.
As Amanda moves across the station, she runs into a variety of adversaries, including hostile human survivors and androids. By employing distractions or stealth, the player can either kill them or avoid them. Throughout, the player is being pursued by the game's main antagonist, an alien entity. The player must employ stealth strategies to survive because the alien species is unbeatable.
The Alien is capable of actively pursuing the player by sight or hearing and investigating disruptions. Because of its fear of fire, the alien is forced to flee into the station's ventilation system when flame weapons are used.
In addition to the narrative mode, Alien: Isolation offers a unique mode called Survivor Mode in which the player must complete tasks on several challenge maps in a set amount of time while under the Alien's watchful eye.
The evil within 2
Everything has been lost for Detective Sebastian Castellanos, including his daughter Lily. To save her, he must enter the deadly world of STEM. Horrific dangers lurk around every turn, and his only chance of survival is to use his wits. The only option for his one opportunity at redemption is to go inside.
System requirement
| | |
| --- | --- |
| Game size | 40 GB available space |
| OS | Windows 7/ 8/ 10 64 bit |
| Processor | Intel core i5-2400 / AMD FX-8320 or better |
| Memory | 8 GB RAM |
| Graphics | Nvidia GTX 660 2GB / AMD HD 7970 3 GB or better |
| Genre | Survival horror |
| Modes | Single-player |
Details
To save his daughter, Lily, Detective Sebastian Castellanos must enter the realm of Union. The player takes on the role of Sebastian. There are five different levels of difficulty: casual, survival, nightmare, classic, which is largely identical to a nightmare but restricts the number of saves and removes upgrades, and akumu, which is similarly largely identical to a nightmare but renders the player dead after taking one hit from anything. Nightmare is the setting that is recommended for players who liked the difficulty curve in the previous game.
The "The Communicator" gadget that the player receives also aids in highlighting the goals, resources, and opponents present in the game's globe. The game has a crafting system where players can acquire materials to create new things like ammunition. Sebastian's skills are broken down into five main trees, including health, stealth, combat, recovery, and athletics, and may be modified with the Green Gel, which was first introduced in the first game.
Until Dawn
Players take control of eight young people who must survive on Blackwood Mountain as their lives are threatened in the interactive drama and horror film Until Dawn from 2015. Players must make decisions in the game's "butterfly effect" system that could alter the course of the plot.
System requirement
| | |
| --- | --- |
| Game size | 9 GB available space |
| OS | Windows 7/8/ 8.1/ 10 64 bit |
| Processor | Intel core 2 duo 2.4 GHz, AMD Athlon X2 2.8GHz or higher |
| Memory | 4 GB RAM |
| Graphics | AMD Radeon 3870 or higher, NVIDIA GeForce 8800 GT or higher |
| Genre | Interactive drama |
| Modes | Single-player |
Details
The gameplay consists primarily of third-person exploration mixed with cutscenes. Players search for things and clues while controlling the characters in a linear setting. Additionally, players can amass totems, which foretell potential events in the game's plot.
Players are required to make decisions in the game's butterfly effect mechanism. These can be simple choices, like choosing a book to read, or moral ones that affect the outcomes of other characters.
Players can view a character's personality, details, relationships with other characters, and other information about the person they are manipulating. Depending on the choices made by the player, all eight characters can pass away before the story is over.
Ten chapters make up the game. Every chapter has a break during which a psychiatrist named Dr Hill addresses the player directly. He examines the player's decisions as well as their anxieties.
Dead Space
The venerable sci-fi survival-horror game is back and has undergone a complete makeover to offer an even more immersive experience while staying loyal to the intriguing premise of the original game.
System requirement
| | |
| --- | --- |
| Game size | 50 GB available space |
| OS | Windows 10 64 bit |
| Processor | Ryzen 5 2600x, core i5 8600 |
| Memory | 16 GB RAM |
| Graphics | AMD RX 5700, GTX 1070 |
| Genre | Survival horror |
| Modes | Single-player |
Details
Dead Space has a number of differences from the first game. Isaac now gets his own voice lines, unlike the original, where he was a silent protagonist. Additionally, earlier dialogue and dialogues that were modified for the game now feature Isaac, who will converse and even quarrel with the other characters. The game also has more gore than the original since it adds a "peeling" mechanic that allows players to rip apart and destroy Necromorphs' corpses.
By giving Isaac thrusters to use freely in specific places of the Ishimura, the remake further enhances the original's zero gravity feature. By progressing through the main tale, which is divided into six sections, players can open up new areas of Ishimura. Although the ship's tram system can still be utilised to get to other areas, it is no longer convenient to use it because each area must be explored on foot to unlock it. By rerouting the ship's electricity through various junction boxes or by employing a security clearance in place of Power Nodes, a new function has been added that enables access to closed doors and containers.
Also Read:
Top horror games to play in 2023
Bioshock Infinite
You are owed to the wrong kind of people, and with your life in danger, former U.S. Cavalry soldier and currently hired shooter Booker DeWitt has just one chance to clear your name. Elizabeth must be rescued; she has been held captive in Columbia, a flying city since she was a young child.
System requirements
| | |
| --- | --- |
| Game size | 20 GB available space |
| OS | Windows Vista service pack 2 32-bit |
| Processor | Intel core 2 duo 2.4 GHz/ AMD Athlon X2 2.7 GHz |
| Memory | 2 GB RAM |
| Graphics | DirectX10 compatible ATI Radeon HD |
| Genre | First-person shooter |
| Modes | Single-Player |
Details
The game takes place in the year 1912 and centres on Booker DeWitt, the main character, who is dispatched to the airborne metropolis of Columbia to rescue Elizabeth, a young girl who is being kept hostage there. The nativist Founders, who dominate Columbia, and the rebel Vox Populi, who stand for the city's working class, engage in a class struggle in which Booker and Elizabeth become embroiled.
Booker and Elizabeth learn that Elizabeth is crucial to uncovering Columbia's dark secrets because of her capacity to control "Tears" in the space-time continuum. In the course of the game, the player plays Booker Dewitt, who engages in combat and scavenges for supplies with the aid of Elizabeth, who is controlled by the computer.
There are three starting levels of difficulty for Infinite: Easy, Normal, and Hard. The toughest "1999 Mode" is unlocked either by completing the game on a lesser difficulty setting or entering the Konami Code at the main menu. Enemies are far tougher, the player's aim assist and navigational aid are disabled, resource management is significantly more important for survival, and death is more painful
conclusion
In conclusion, if you're a fan of Alan Wake and its unique blend of psychological suspense and supernatural elements, you're in luck. The gaming industry has produced a plethora of captivating titles that share similar themes and gameplay mechanics, ensuring that the thrill never ends.
Whether you prefer unravelling complex mysteries, battling otherworldly forces, or immersing yourself in atmospheric environments, these top games like Alan Wake are bound to satisfy your craving for intense storytelling and adrenaline-pumping gameplay.
So, gather your courage, steel your nerves, and embark on a journey where the line between reality and the supernatural becomes blurred. Get ready to face your fears and uncover the truth lurking in the shadows, for the darkness may be closer than you think.
Also Read:
FAQs
Q1. What are the best games like Alan Wake?
Ans. some of the best games like alan wake are-
Alien: isolation
The evil within 2
Until dawn
Dead space
Bioshock Infinite
Q2. Can I play these games on Windows 7?
Ans. Yes, and you can also check the system requirements of the games to know more about the requirements.
Q3. Can you play PC games without the internet?
Ans. Yes, there are lot of free Offline PC Games that can be played without internet. To know more about such games, check this out- offline PC games