Welcome to a realm where pixels hold immense power, and adventures unfold with every button press. Enter the world of gaming's legendary icons, the popular video game characters who have stolen our hearts and fueled our imaginations.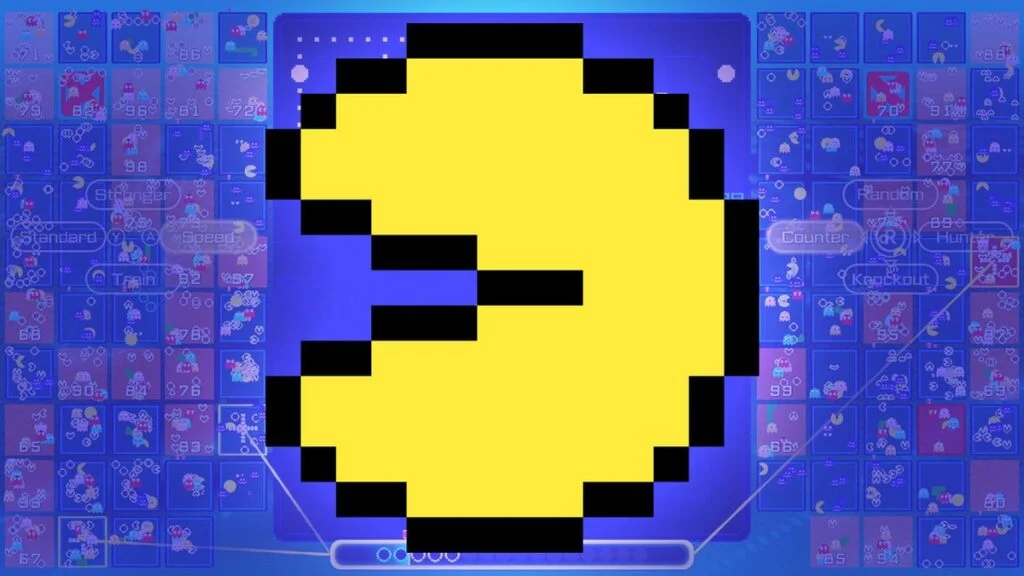 Popular video game characters
Get your controller, settle into your gaming chair, and get ready to enter fascinating and thrilling new worlds. Join us in honouring the most popular video game characters, who embody the essence of gaming's rich history and boundless creativity. Unlock the power of imagination as we immerse ourselves in the captivating tales that have defined gaming culture for generations.
Also Read: offline pc games
Top 10 most popular video game characters
Mario
Pikachu
Lara Croft
Pac-Man
Master Chief
Kratos
Donkey Kong
Luigi
Princess Peach
Crash Bandicoot
Let's look in detail at some of the most popular video game characters
Lara Croft from tomb raider
A fictional character named Lara Croft is the protagonist of the Tomb Raider video game franchise. She is described as a bright and physically fit British archaeologist who travels the world exploring perilous ruins and ancient tombs.
Core Design was in charge of initially creating the character and the series. When Gard created Lara Croft to stand in opposition to typical female protagonists, strong female role models inspired her.
Lara Croft is depicted in the game's artwork to be a fit Caucasian woman with brown eyes and dark auburn hair that is frequently pulled back in a ponytail or plait. The figure wears a blue leotard, calf-high boots, light brown shorts, and tall white socks as part of their traditional outfit.
The series has shown a significant evolution in Lara's past. In the first era's game manuals the character is referred as the Wimbledon, London-born daughter of Lord Henshingly Croft, starting with Tomb Raider (1996).
The second period, which started with Tomb Raider: Legend (2006), modified Lara's origin storey such that she was actually the daughter of the Earl of Abingdon, an archaeologist named Lord Richard Croft.
The time of the plane disaster was changed to involve Lara and her mother, Amelia Croft, when she was nine years old. Lara and her mother were seeking refuge, and they found it in an old temple in Nepal, when Lara saw her mother disappear. Lara is motivated by this to look into her mother's disappearance's cause.
The third period, which was introduced in Tomb Raider (2013), significantly departs from the original plot. Lara accompanied her parents on numerous archaeological expeditions when she was younger, which influenced the kind of lady she would become.
Mario from Mario Bros
Shigeru Miyamoto, a Japanese video game designer, invented the character known as Mario[e]. He is the protagonist of the same-named video game franchise and the mascot of Nintendo, a Japanese video game developer.
More than 200 video games have included Mario since his creation. He is a fictitious Italian plumber who lives in the Mushroom Kingdom, and most of his exploits revolve around saving Princess Peach from Bowser. There are numerous power-ups that Mario can use to provide him with various abilities.
Mario originally made an appearance as the main character of the platform game Donkey Kong (1981). Miyamoto originally intended for Popeye to serve as the main character, but he was unable to obtain the licencing rights and instead came up with Mario.
Mario's appearance and personality are based on the Donkey Kong world. He later started to appear in the Super Mario platform game series, starting in 1985 with the highly regarded Super Mario Bros. Following Super Mario Bros., Mario started to explore other genres.
These include of sports games like Mario Kart and Mario Tennis, puzzle games like Dr. Mario, and role-playing games like Paper Mario and Mario & Luigi. In the Super Smash Bros. video game, among other Nintendo creations, he has made an appearance.
Nearly everyone agrees that Mario is the most well-known figure in the video game business and a well-known figure in popular culture. A variety of products, including clothes and collectables, have included Mario's likeness.
Also Read: offline racing game for PC
Master chief from Halo
Petty Officer Master Chief The main character of the Halo video game franchise is John-117, often known as the "Master Chief." The first-person shooter video games Halo: Combat Evolved, Halo 2, Halo 3, Halo 4, Halo 5: Guardians, and Halo Infinite all feature the player character Master Chief.
Since he was a young child, the military has raised and prepared The Master Chief, a massive supersoldier known as a "Spartan," for battle. He is essentially faceless because he never appears without his green armor and helmet. Referring to him by his naval rank is more customary than using his actual birth name.
In the early stages of Halo's creation, according to story writer Joseph Staten, they had not thought about how to include players in the environment; instead, it was the charismatic Master Chief who drew them in. The Chief was always intended to fight in the last stages of a protracted and acrimonious conflict.
Also Read: top pc games like Alan Wake
Pac-Man
The most popular video game character in North America is Pac-Man, who has established himself as an iconic figure in both pop culture and video games. He is recognised as the first mascot character in a video game and the first to be given products. He also makes an appearance in some other video games as a playable guest character, most notably in Super Smash Bros.
In addition to having a ravenous hunger and the ability to consume enormous quantities of food quickly, Pac-Man can also use gigantic "Power Pellets" to swallow his foes.
Two images served as the inspiration for Pac-Man's design: a drawing of a pizza with a slice missing and the rounding of the Japanese character "kuchi," which means "mouth."
The video game character was created to be smart and appealing to younger players, especially women. Due to his shape resembling a hockey puck, he was once known as "Puckman" in Japan.
In the original action game of the same name, Pac-Man first debuted. It wasn't until 1982's Super Pac-Man, an arcade game with a modified version of the original Pac-Man game, that Pac-Man made a comeback.
Along with Ms Pac-Man, Pac-Man has also made appearances in all three Mario Kart Arcade GP games as a playable racer.
Since Pac-debut Man's in 1980, he has become a cultural phenomenon and a symbol of both the video game industry and popular culture.
Pac-Man has the highest brand recognition of any video game character, according to the Davie-Brown Index (DBI), with 94% of American consumers being aware of him.
Also Read: offline PC games full version download for windows 10
Conclusion
Characters from video games are extremely popular in the wide and constantly changing world of gaming. These digital emblems have grown beyond the limitations of displays and controllers to become cherished representations of exploration, bravery, and unrestricted imagination.
The devoted fan bases, never-ending streams of fan art, and many cosplayers paying homage to their favourite heroes and villains are signs of the character's ongoing popularity.
We eagerly await the introduction of new well-known video game characters that will win our hearts and redefine what it means to be a gaming icon as the video game industry continues to innovate and build new worlds to explore.
Because of this, these characters endure, leaving their names indelible inscriptions in the annals of video games and capturing our imaginations. This is because they are endearing, insightful, and relatable.
They act as our heroes and serve as a continual reminder that popular video game characters will always reign supreme in the gaming world, motivating us to go on a number of virtual journeys.
FAQs
Q1. Who are the most opular video game charcaters?
Ans. Top 10 most popular video game characters
Mario
Pikachu
Lara Croft
Pac-Man
Master Chief
Kratos
Donkey Kong
Luigi
Princess Peach
Crash Bandicoot
Q2. which games have master chief as its main character?
Ans. The first-person shooter video games Halo: Combat Evolved, Halo 2, Halo 3, Halo 4, Halo 5: Guardians, and Halo Infinite all feature the player character Master Chief.